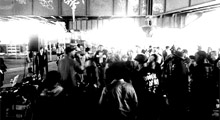 Outdoor Events: Music, dance, visual arts, skateboarding and parkour brought together diverse audience in this interactive public space.



Building Conversion: A group of artists transformed an empty warehouse into a monumental work of art that attracted over a thousand fans and raised funds for educational programs.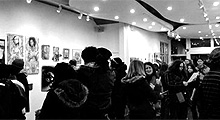 Group Shows: These exciting scene-building events feature young and experienced artists and attract a beautiful audience to the partnering gallery or museum.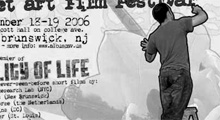 Art Happenings: We have experience in organizing art events ranging from participatory art making parties to international film festivals.